19 2nd Avenue Wabush, Labrador A0R 1B0 Tel.:(709) 282-5626  Fax: (709) 282-5372

Labrador Rewinding Inc. provides the following services:

Rewinding and overhaul of AC motors of any size including 600/4160 volts

Repair and Rewind of DC motors and wound/rotor motors, various types of armatures and traction motors

Repair and re-insulate DC coils as per customer requests

Axial vane fan motor systems

All welding machine repairs and specifically Lincoln, Miller and Hobart

Generator/ alternator repairs and parts fabrication as required

Rebuild/repair pumps, specifically Flygt, Gorman Rupp and Pleuger

Vacuum pressure impregnation (V.P.I) capabilities

A complete overhaul of all sorts of gearboxes and related drive types

Sales and service of new motors: Teco-Westinghouse, US Motors, Weg, Leeson, Baldor and Marathon

Parts machining such as motor end bells, shaft fabrication and metal ring (projection).

Storage for cold winter months.

New unit sales of welders, transformers and submersible pumps.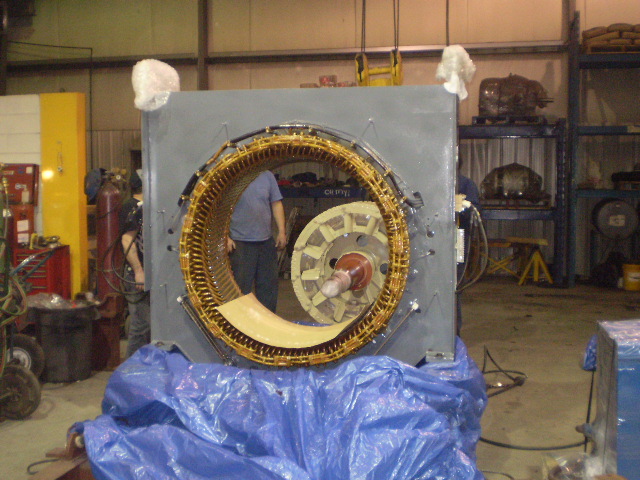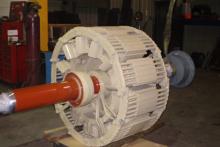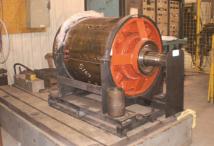 240 Tonnes Komatsu Haulage Truck Traction Motor

1250hp GE Synchronous Rotor

1250hp G.E Synchronous Motor